Are you heading to ad:tech London? Come along to Inskin's session,
Planning for attention: how to increase the effectiveness of your ad spend
, where Inskin's Global Insight Lead, Sebastian Schindler, and Lumen's Managing Director, Mike Follett will be presenting the findings from our latest research.
What:
Planning for attention: how to increase the effectiveness of your ad spend
When:
26th September, 11:25am - 11:50am
Where:
ad:tech, Innovations Theatre, Olympia, London
About the session:
Visual attention has become a hot topic among advertising researchers in recent years, however its practical application beyond creative optimisation has remained largely unexplored.
Inskin and Lumen set out to investigate attention from a planning perspective:
Can certain types of creatives "amplify" standard display ads by increasing their likelihood to be looked at, thus increasing their impact?

If such effects exist, how quickly do they decay?

And how can the learnings be integrated into the media planning process in order to drive buying efficiencies?
In this session, Lumen's MD Mike Follett and Inskin's Global Insight Lead, Sebastian Schindler will introduce the concept of visual attention, its measurement and proven link with business KPIs before presenting the results of their thought leadership study.
A bit about our presenters:
Sebastian Schindler, Global Insight Lead, Inskin Media
Sebastian Schindler is Inskin Media's Global Insight Lead. At Inskin, Sebastian's mission is to empower advertisers and agencies by providing industry-leading research into how digital works for brands. He joined Inskin in 2015 from leading audience analytics company comScore, where he started his career as an analyst before moving on to lead comScore's marketing activities in N-EMEA. Sebastian holds a Master's degree in Creative & Media Enterprises from the University of Warwick.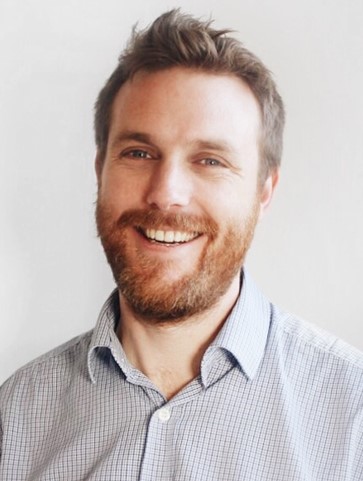 Mike Follett, Managing Director,
Lumen Research
Mike Follett runs Lumen, an attention technology company based in London that uses eye tracking to understand what people actually engage with when they read the paper or go online. Lumen works with publishers and advertisers to help them price and optimise the attention advertising receives. Before starting Lumen, Mike worked in advertising in London, New York and Mumbai. He holds degrees from Oxford University and Imperial College, London.

If you haven't arranged tickets to ad:tech London yet, never fear, you can still register, and it's
FREE
!